This is a self-paced course to help you heal the Trauma with Your Mama. You will be given tools to help you tap deep within yourself to release, transmute, and elevate the heavy feelings and emotions that were buried.
Healing the Bond | Trauma with Your Mama is for the women with #MamaIssues who are tired of feeling the way they do & are ready for positive change. This is for the women that do not want to hate, resent or hold grudges against their mothers. This is for the women ready to heal from a major thorn in their side. This is for women who want to repair the relationship with their mother, but don't know where to start. This is for women who are aware of and are taking steps towards breaking generational patterns and "curses". This is for women who are ready to do the work & dig deep. This is for women who are ready to drop the load & heal. This is for women who are ready to free themselves as well as their mamas.
So many women have trauma with their mama and deal with #MamaIssues, but often do not express their grievances because it is not a well talked about subject and/or there are not that many open and safe spaces to talk about the matter at hand. Because of the lack of this conversation, the traumas and feelings get ignored, creating problems later on in life (including self-esteem issues, difficulties in relationships, pent up anger, being abused or abusing others, depression, anxiety, and even physical disease). My goal is to help mother the collective, by opening up this dialogue and giving women tools to become aware of the root of the repressed emotions in order to help them heal themselves.
Healing the Bond | Trauma With Your Mama is a 6 part course that helps you heal the bond and break the cycles in the relationships that you have with your mother. Every week we will go deeper and deeper, uncovering what we may have buried in order to have fertile grounds to free up our emotions & GROW from the fruits of our labor.
Whether or not your mother wants to be active in this process, I will help you unpack & heal regardless of her presence. What matters is that YOU change, that is the only thing you can control.
This is what you will learn and what will be accomplished:
-A safe space to heal will be created
-Assess where the relationship with our mothers stand, how much needs to be healed, where we would like our relationship with our mothers to be (how the relationship makes us feel)
-Put trauma(s) into context. Allow traumas to become words & stories so that they can live outside of us rather than in our bodies
-Learn about where feelings from mother originate
-Access, listen to & nurture your inner child
-Dive into the shadows to see what still lurks there that may cause pain
-Gain and shift perspective in regards to your mother
-Free up space to heal & grow
-Shift narratives from a fearful, hating victim to a woman who is in control of her own healing. You will tap into your inner strengths to empower yourself.
-Change your internal state so that external validation is simply a bonus, it is not NEEDED for us to feel good about where we are on our healing journey/relationship with our mother.
-Acknowledge the issues so that you can heal yourself and, in turn, heal your family.
Course overview:
Part 1 | Unearth + Uproot: You start by asking yourself the tough questions and getting to where the good stuff is, underneath all of the pain, trauma, and attempts to cover it up.
Part 2 | Prepare the Seed: This is the inner child work. Because of the nature of the issue at hand (a compromised, damaged, &/or broken mother/daughter relationship), the inner child must be nurtured. You will be journeying back to your child state in order to get answers and gain insight. You will nurture, love, and listen to that child.
Part 3 | Hands in the Soil: Hello shadow work! Here I will help you dive into the depths and darkness of your inner most being and even your family. You will address the parts that you often don't even want to talk about or the parts that you may tend to hide or bury.
Part 4 | (re)Plant: How you view your mother will be examined and you will work towards truly seeing her. You will use our own memories and inner knowing to bring that information forward. If you can see her, you can see yourself.
Part 5 | Nourish & Grow: In this section everything will be brought to the here and now. Your hearts will be open after all of the internal work. You will discover and create pathways to acceptance. Now that you have a better view of your mother as whole, as a human, as a woman, you will figure out how to start to making amends with the past and set yourself up to intentionally better your bond/relationship with your mother internally.
Part 6 | Harvest: Now that the internal work is done, you will turn outwards and make efforts to reshape the relationship with your mother, or at least come to acceptance of where you are and where she is. If possible, you will take steps towards reconnecting the bond. You create healthy boundaries. We reap the fruits of our labor. If nothing else, you will embark on the pathway to peace, wherever your relationship is or however your relationship turns out.
This course includes:
-Lifetime access to the Teachable course
-Exercises, visualizations and meditations to tap into the conscious and subconscious mind.
-Links to resources to further support the work
-100+ page workbook (options of downloading the digital workbook or having the physical workbook shipped to you) to assist in the process. It is designed to allow us to understand the nature of the relationship with our mother, why it is the way it is, when the bond was broken, & how we can go about repairing the bond or at least making peace in accepting where the relationship is.
-Live bi-weekly video conferences where we go over course material and questions as a group. Here you can ask questions, share experiences, and receive support.
-Closed community group as a safe space to process and share from the moment you invest in the course.
+ FREE feelings tracker to observe and note what feelings come up as we go through the course.
This is an investment towards your emotional, mental, spiritual and physical health. The tools you have access to and learn here will help you over the course of your entire life.
**ALL SALES ARE FINAL**
Your Instructor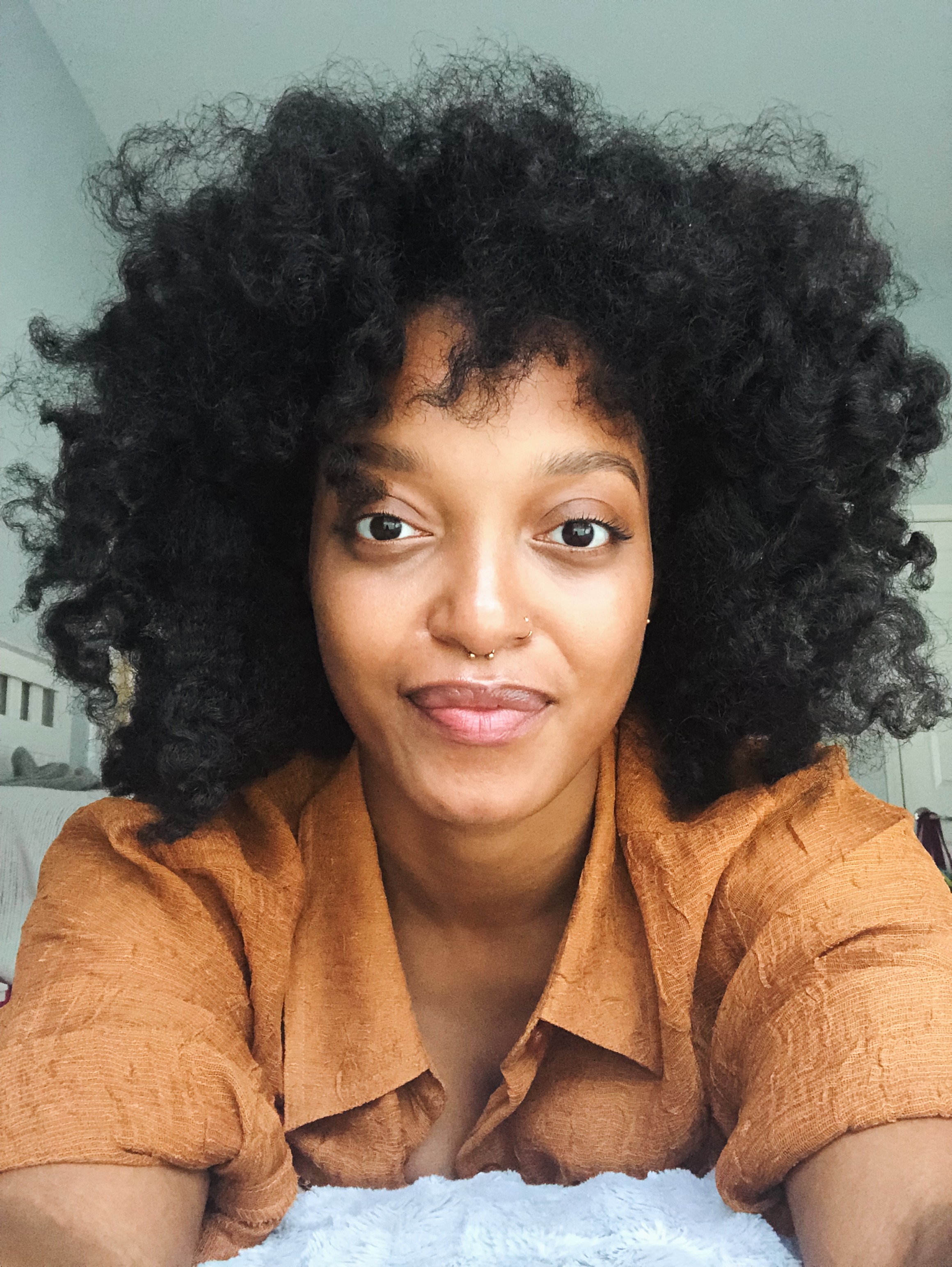 J. Chavae is a wellness facilitator dedicated to helping Black women heal. She is an author and a doula, but her most recent focus has been helping women address the trauma with their mama and heal underlying mama issues. By holding space for those in her community, by mothering the collective, she hopes to clear the way for the generations to come.
Frequently Asked Questions
When does the course start and finish?
The course starts now and never ends! It is a completely self-paced online course - you decide when you start and when you finish.
How long do I have access to the course?
How does lifetime access sound? After enrolling, you have unlimited access to this course for as long as you like - across any and all devices you own.